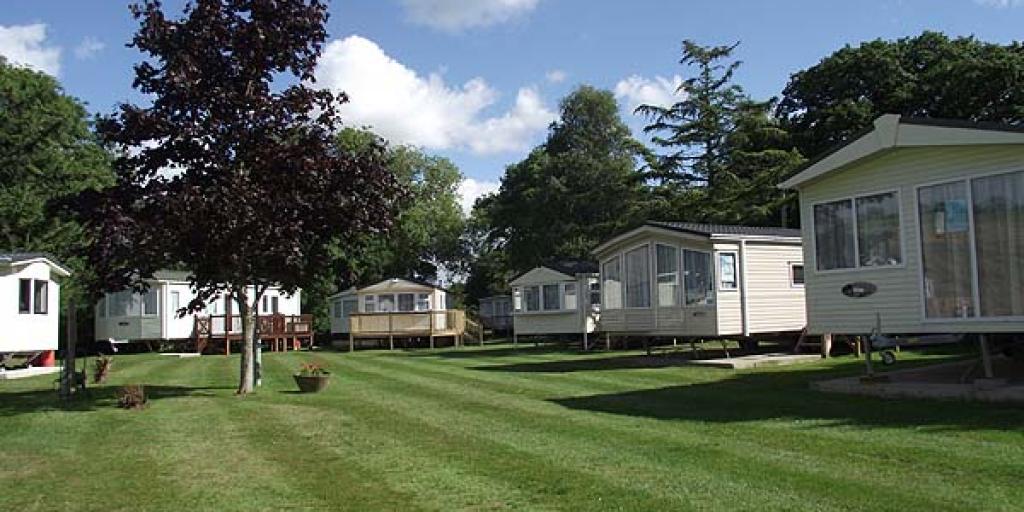 A brief History
Dolphins River Park is one of Charmouth's oldest caravan parks having had caravans on its site for over 40 years. It nestles peacefully on the banks of the River Char in the unspoilt Dorset countryside. Rich with wildlife including Kingfishers, Deer and Otters.
Only one mile inland from the famous "fossil" beach of Charmouth and just three miles from Lyme Regis - the "pearl" of Dorset. The coastline having been awarded World Heritage Status. This area makes an excellent base from which to discover the many obvious and hidden delights of West Dorset and East Devon. Also very close to the ITV's fictional Broadchurch town at West Bay.
It had always been privately and family owned up to 2019 when it was sold to Country Wide Park Homes at the beginning of July that year and then sold on to the current owners of The Royale Group at the end of the same month. The park then changed its name from Dolphins River Park to Dolphin River Country Park.
The park has 36 pitches made up with 34 static caravans, one lodge and one park home. The park has a licence to open all year and for holiday use only.
Being adjacent to the River Char the park is prone to flooding. There has been two major floods with the loss of caravans. One was on May 30th 1979 and the other on July 7th 2012.
For more information on the 1979 flooding click here
For more information on the 2012 flooding click here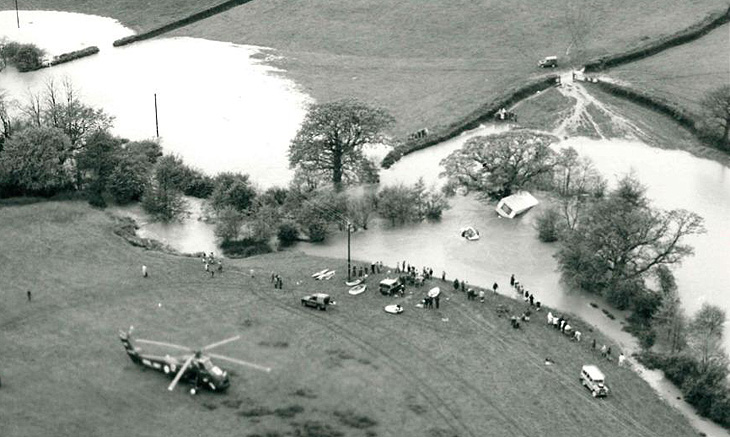 Major flooding in 1979 - most caravans were washed away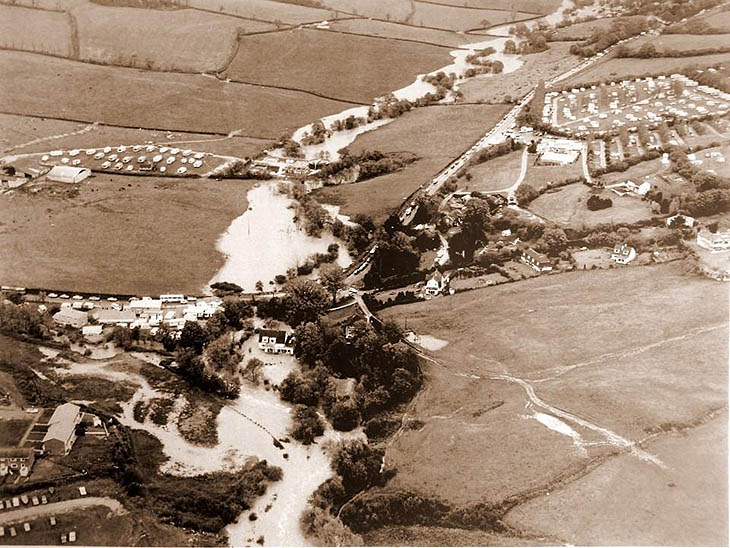 The Char Valley in-flood in May 1979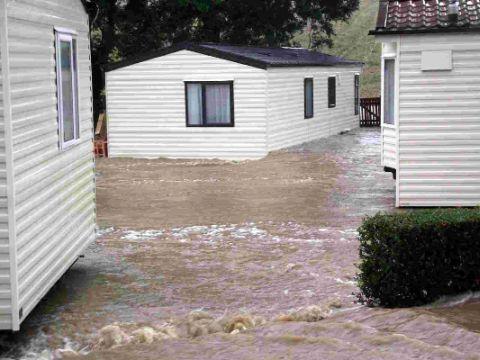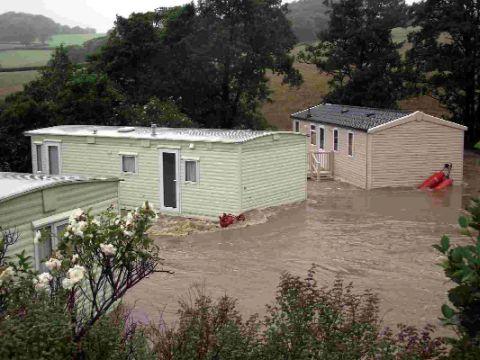 Major flooding again in July 2012 (caravans were anchored-down then but many still ruined)
---
Covid Update 2021 - Dorset County
(i.e. not including Bournemouth, Poole, Christchurch)
Cases per 100,000
people
cases in
latest week
compared to
previous week
Total cases
15
58
+15
11,781 to 14th April
15
58
+16
11,788 to 15th April
15
56
+14
11,799 to 16th April
11
41
-17
11,810 to 18th April
11
42
-22
11,822 to 19th April
12
44
-21
11,828 to 20th April
12
45
-13
11,833 to 21st April
14
52
-7
11,839 to 22nd April
14
52
-4
11,846 to 23rd April
11
43
-1
11,862 to 26th April
13
48
+3
11,868 to 27th April
10
37
-15
11,878 to 29th April
10
38
-14
11,884 to 30th April
11
42
-1
11,895 to 3rd May
9
34
-14
11,903 to 4th May
9
34
-12
11,908 to 5th May
9
33
-4
11,914 to 6th May
9
34
-4
11,915 to 7th May
Covid Update 2021 - East Devon
5
8
-9
4.165 to 14th April
5
7
-6
4,166 to 15th April
5
7
-4
4,168 to 16th April
6
9
no change
4,171 to 18th April
4
6
-2
4,175 to 19th April
4
6
-2
4,176 to 20th April
4
6
-3
4,179 to 21st April
8
11
+3
4,182 to 22nd April
8
12
+5
4,184 to 23rd April
10
15
+9
4,189 to 26th April
12
18
+12
4,195 to 27th April
10
14
+3
4,199 to 29th April
12
17
+5
4,200 to 30th April
12
17
+2
4,206 to 3rd May
10
15
-3
4,207 to 4th May
10
14
-4
4,207 to 5th May
10
15
+1
4,207 to 6th May
8
11
-6
4,211 to 7th May